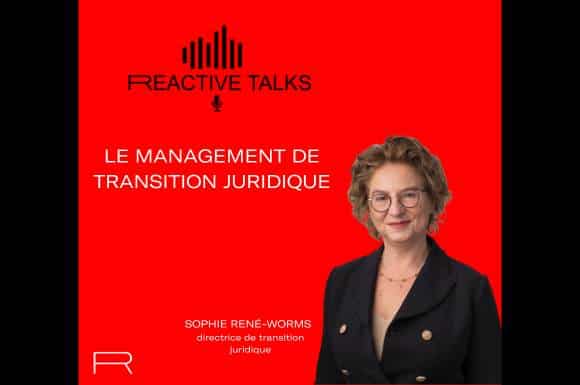 Podcast by Sophie Réné-Worms – Legal transition management –
– 𝐑𝐄𝐀𝐂𝐓𝐈𝐕𝐄 𝐓𝐀𝐋𝐊𝐒 –
💡 With more than 20 years of experience in large groups and multinationals, Sophie Carole René-Worms , Transition Legal Director, addresses in this new podcast the subject of legal transition management in business:
"The important thing is to have the keys in hand to understand the situation when you arrive in a company, to meet the most urgent needs and above all to integrate quickly into the operation of the company."
The transition legal director is a pillar of the organization, who must make proposals and make adjustments within a limited time. He ensures the conduct of the business of the company and enforces the regulations while advising the various services and departments.
A big thank you to Sophie Carole René-Worms for enlightening us on the fabulous profession of legal transition management!
We look forward to seeing you this year with even more audio podcasts!