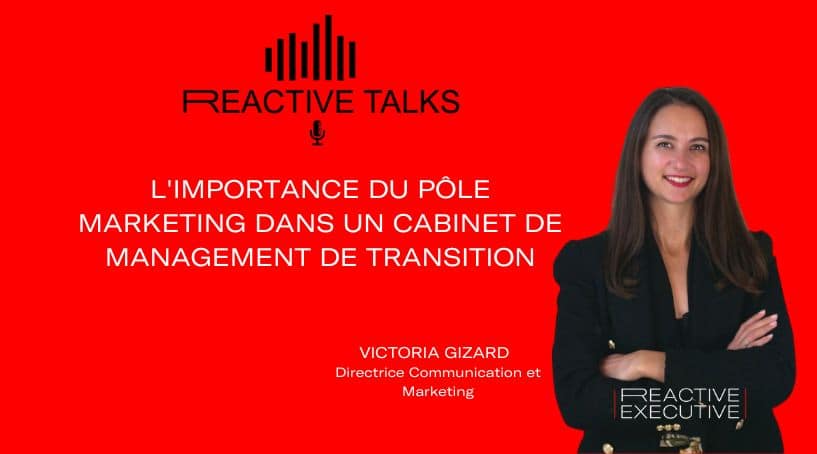 REACTIVE TALKS – THE IMPORTANCE OF THE MARKETING DEPARTMENT IN A TRANSITIONAL MANAGEMENT CABINET
–
🎙️ Our Communication and Marketing Director, Victoria Gizard has lent herself to the game of our REACTIVE TALKS! In this brand new podcast, Victoria Gizard discusses the importance of the marketing division in an interim management firm. Holder of a Masters in Marketing and Communication Manager from the PPA Business School, Victoria Gizard began her career in a communication agency before cutting her teeth in a large French group, TATI.
Enthusiastic about the idea of ​​innovating in a constantly changing world, she now puts her creativity at the service of REACTIVE EXECUTIVE.
In the competitive world of interim management, marketing is of paramount importance to ensure a firm's success. While the expertise of the consultants and the reputation of the firm are essential, it is essential to recognize that marketing plays a key role in growth, visibility and differentiation in the market.
In this podcast, Victoria Gizard gives you the keys to a concrete and perfect alliance between marketing and our interim management firm.
"Overall, marketing plays a crucial role in commerce, as it is directly responsible for several key tasks that lead to the sale of products or services."
Thank you to Victoria Gizard for her daily involvement and her enthusiasm which constantly motivates and excites the members of our teams!